HOW TO DOWNLOAD
Search for "Church Center App" on the Apple App Store for iPhone and iPad or Google Play for Android.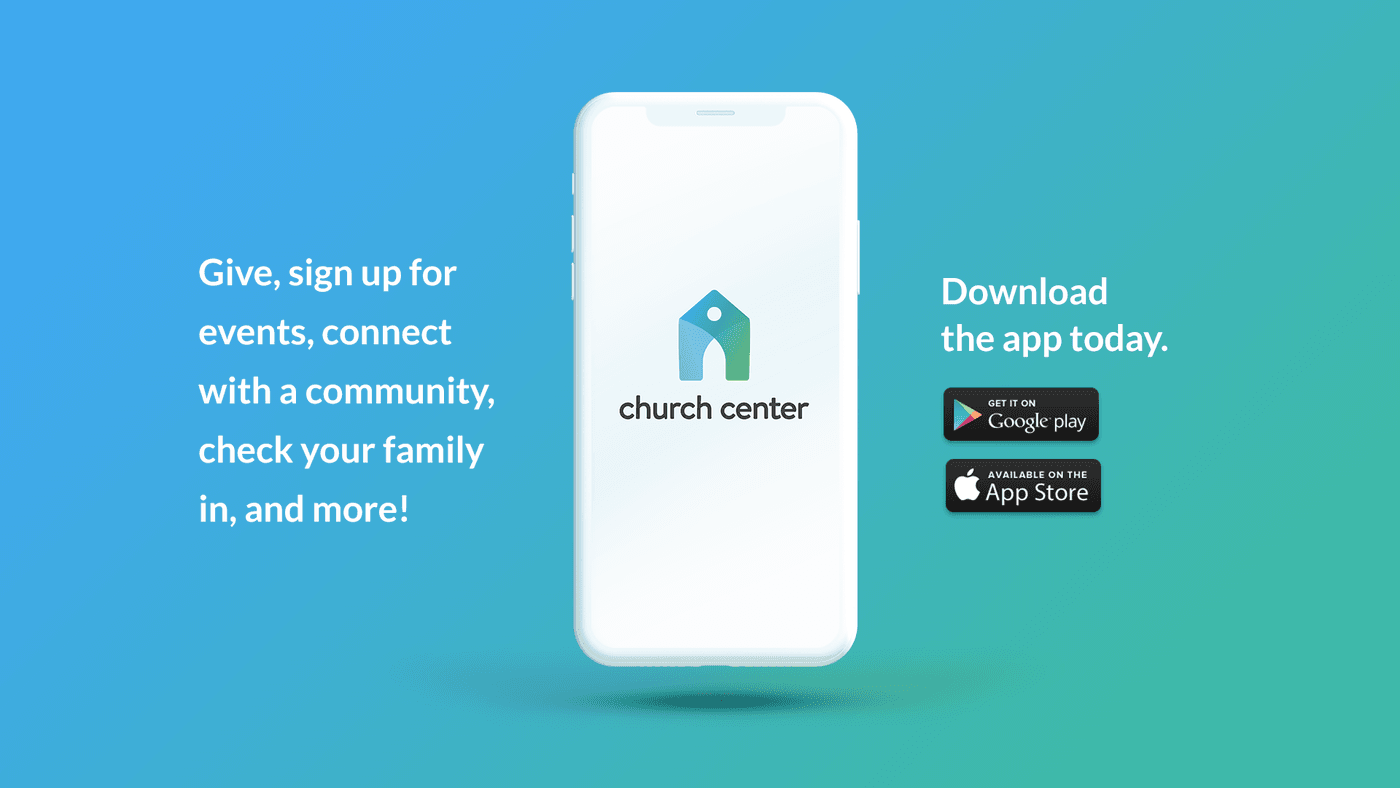 GETTING STARTED
Once you have Church Center installed on your device, open it and search for 'The Bible Church". If you enable location services, you'll find us easily, or by typing "Columbia" or by typing the zip code "29203".
By entering your phone number, you'll be sent a 6-digit code that will give you access to the full app.
When you're inside, look for the small circle on the top right corner of the home screen – that's your profile.
Click on your profile to update your info, upload a photo, or complete your profile.
Go ahead and look around. It's easy to navigate and you'll find a lot of great new features…
FEATURES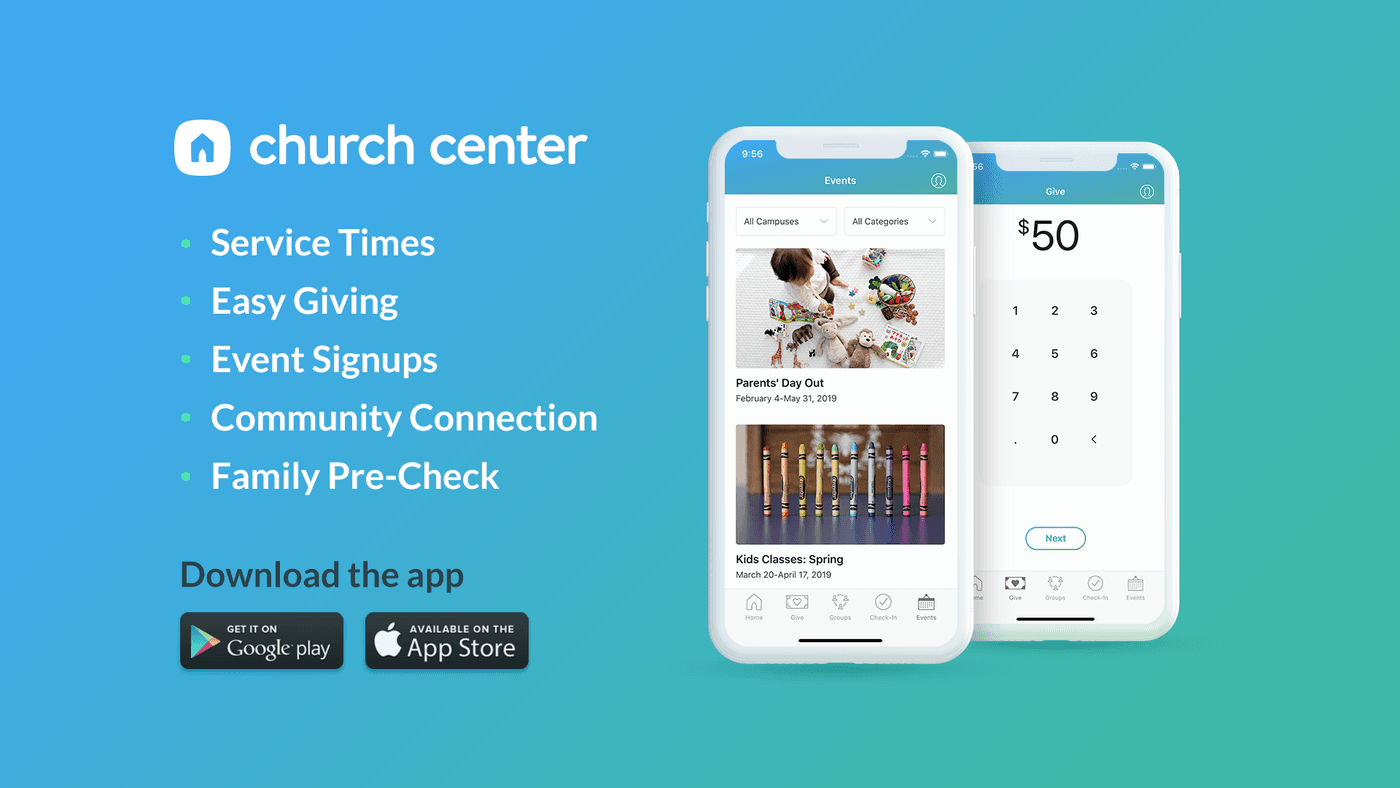 Here are some of the things you can do on the Church Center app:
Give: Contribute tithes/offerings or to special projects with simple and secure mobile giving.
Groups: Find a listing of The Bible Church groups and meeting times.
Events: Wonder what's going on at The Bible Church? You can view and register for current events right on the app.
Calendar: View the Church Calendar for upcoming events.